Friends of Fiji is raising funds for a water filtration system for the village of Nanuku. Please contribute to this worthy cause.
A student at Notre Dame University, Quinton Hayre, contacted Friends of Fiji to request funding for a project. Quinton has spent time on two occasions in the remote Ba Province village of Nanuku, and has conducted research into the problem of a clean water source for the community.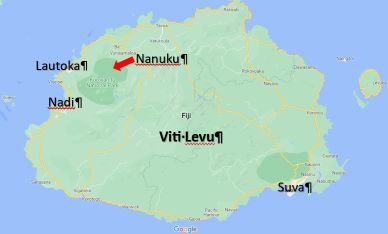 Nanuku is a remote village in the Yakete Valley with a population of about 162 persons. Water is supplied to the village by a pipeline extending from a creek. During the rainy season, the uncovered water catchment becomes greatly contaminated with runoff mud and other organic contaminants, and the system is unable to provide safe drinking water. If you've visited or served in a remote village in Fiji, you are probably familiar with this problem.
This project will construct a gravity fed filtration system, based on a design developed by the Japan International Cooperation Agency (JICA), consisting of four tanks and filtration media. This system does not require electricity or chemicals, and is maintainable by the villagers. This system has been in use successfully at the neighboring village of Tukuraki for over 5 years. Initial construction will be completed by a local contractor, who will also train villagers to maintain the system. Cost will be $27,000FJD (approx. $12,500USD).
The Friends of Fiji board of directors believes this is a worthwhile project that will have a positive long term impact. We hope that it may be the first of similar projects.
If you would like to read the funding application, you can do so by clicking the link below.
Funded: $8,360.00
Goal: $15,000.00
---