You are invited to the Friends of Fiji Annual General Meeting and Pot Luck Dinner. David and Willa Downes (703-641-0517) have graciously offered to host this event once again at their home in Fairfax VA.
All are welcome to attend. The evening will begin with a pot-luck dinner, followed by a brief business meeting (approximately 7:00 p.m.), that will include a recap of 2018 activities and election of the Board of Directors for the upcoming year.
Fijian songs have been known to break out at these events. Feel free to bring your guitar or ukulele.
If you are interested in the possibility of serving on the Friends of Fiji Board of Directors, please let us know in advance by emailing a brief biography, including details of your connection to Fiji. You do not need to live in the D.C. area to be a board member. The Board meets about once a month via Zoom video conferencing.
Weather-related changes will be announced via email and on the Friends of Fiji website (www.fofiji.org). The "snow date," if needed, will be at the same time and place, one week later, Saturday, January 26.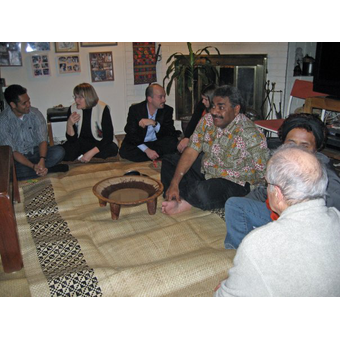 3327 Mantua Dr, Fairfax, VA 22031